| Andrew & Laura – 1st June 2019 |
Andrew & Laura's East Kent Wedding was one of my first as a documentary wedding photographer.
Although it was one of my first, It remains one of my favourite to have photographed.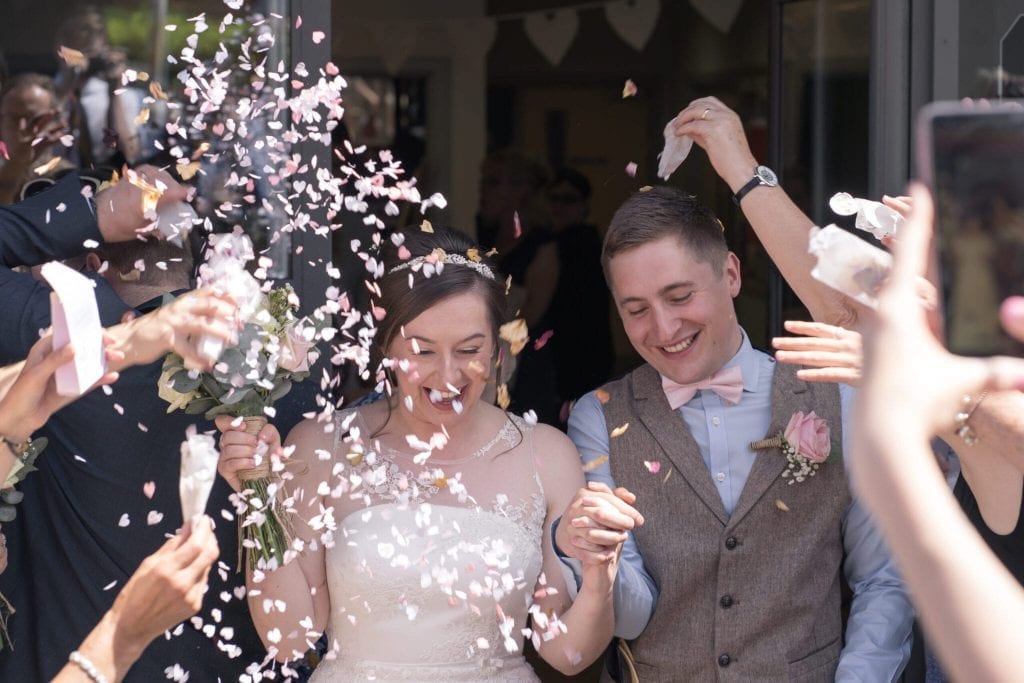 The Ceremony – Queens Road Baptist Church, Broadstairs
The day was perfect, we were blessed with gorgeous weather and there were plenty of amazing photo opportunities.
Andrew & Laura's East Kent wedding ceremony was at the Queens Road Baptist Church in Broadstairs, Kent. The Church is a beautiful and modern church right in the centre of Broadstairs just a short distance from Viking Bay. Andrew and Laura are regular attendees at the church which made it all the more special.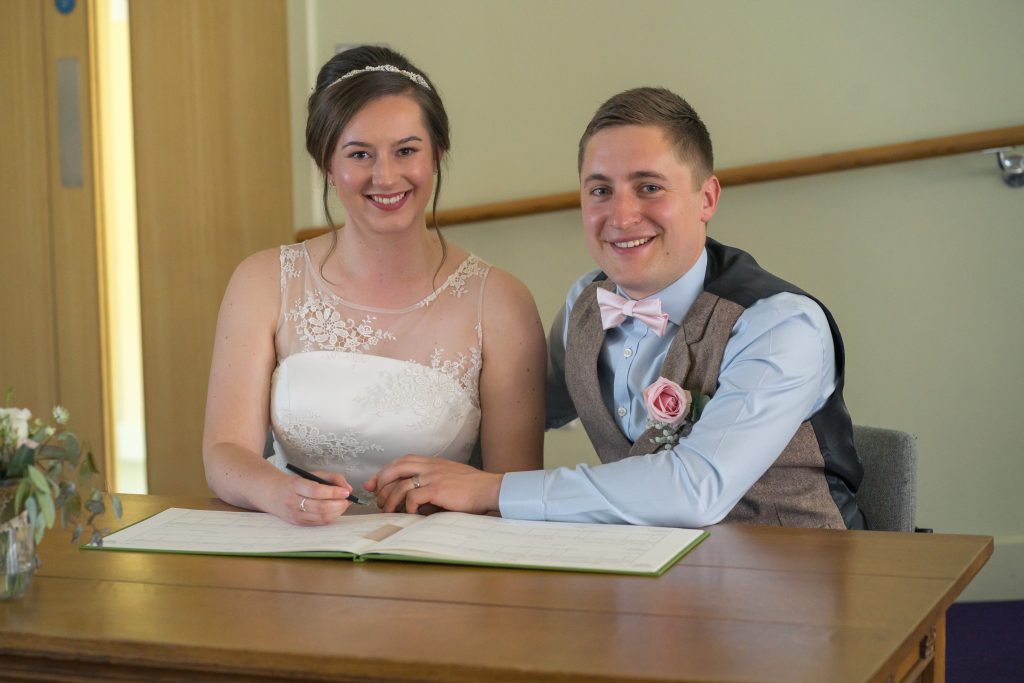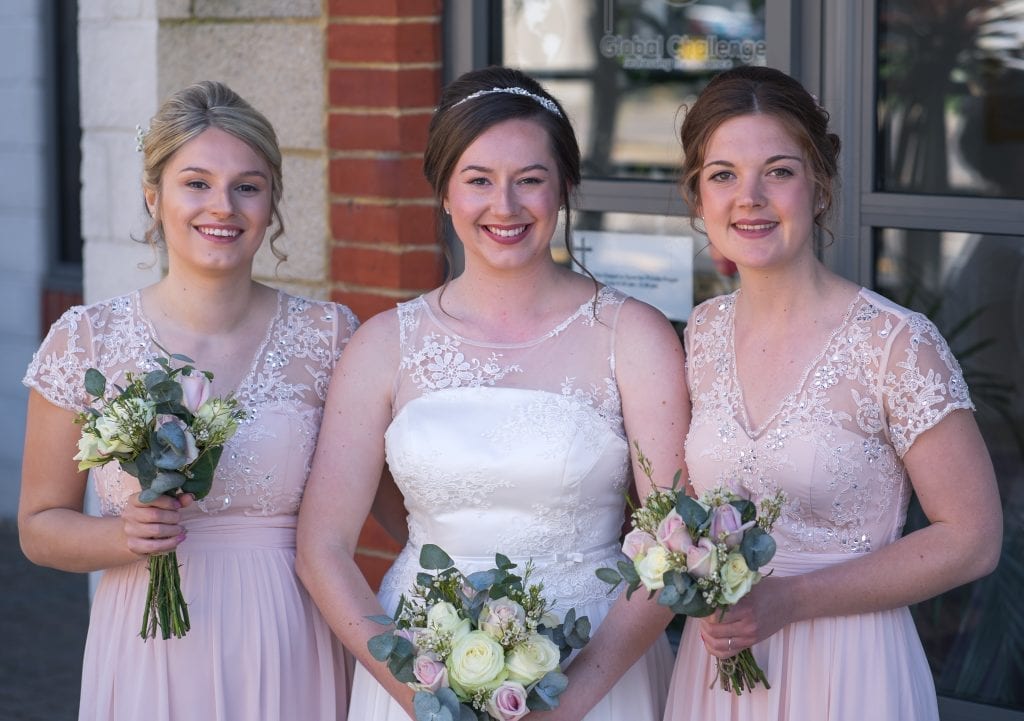 Wedding Photo's at Viking Bay, Broadstairs
Shortly after the ceremony we took the opportunity to head to Viking Bay for a few pictures. Viking Bay is one of Andrew & Laura's favourite places and they often visit so it made sense to have some wedding photos at Viking Bay!
Viking Bay was particularly busy, as you'd expect on such a beautiful day but Andrew and Laura were good sports and we managed to get some stunning photographs.
My style of photography is quite relaxed, I don't really like posing people. So I tried to get them to act natural and almost forget there was a camera there. That is easier said than done though when you're walking along a popular promenade in a wedding dress but the newly wed couple did amazing!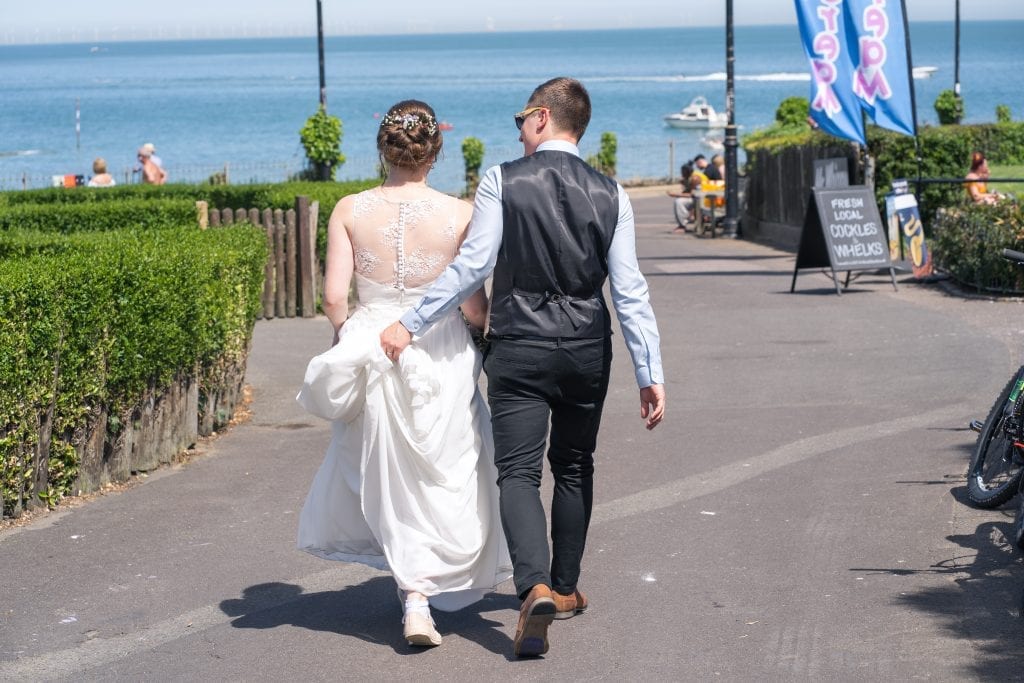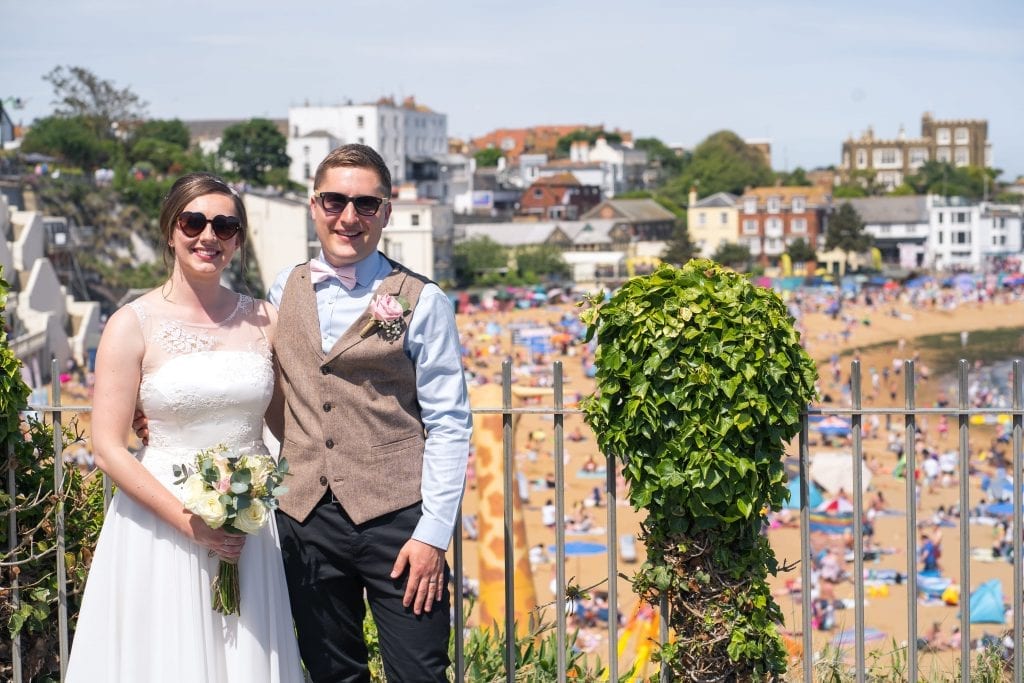 Evening Reception at The Blue Pigeons – A Perfect East Kent Wedding Venue
For the evening reception we headed to The Blue Pigeons in Worth, near Deal. The Blue Pigeons is a beautiful venue to have an East Kent wedding and it was a pleasure to photograph the wedding reception there. The beautiful grounds towards the back of the venue made the perfect backdrop to our group and afternoon photo's.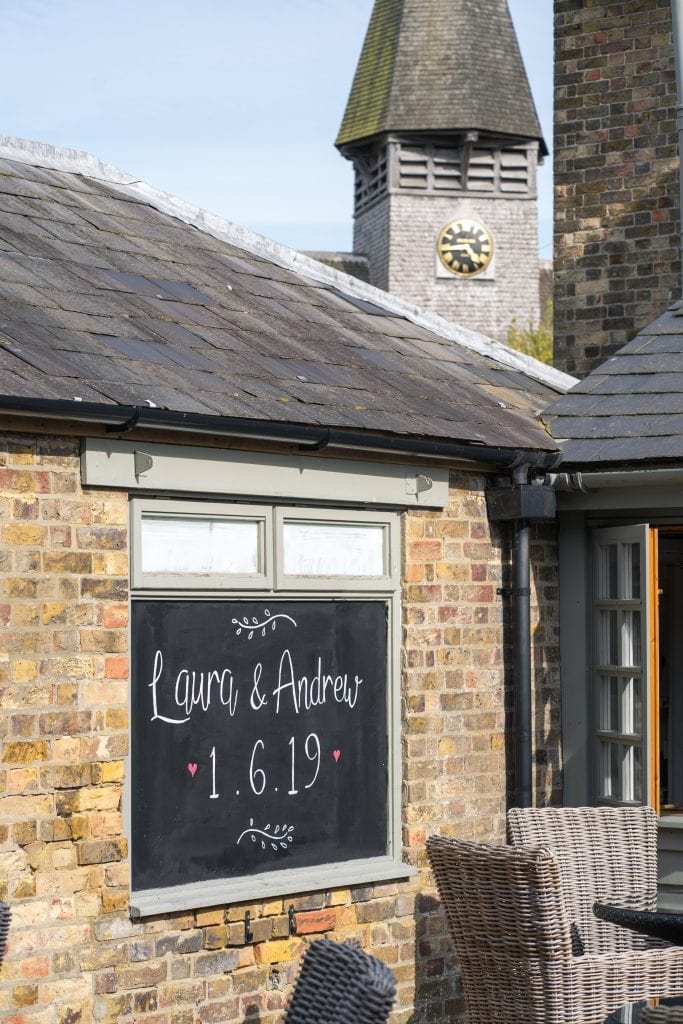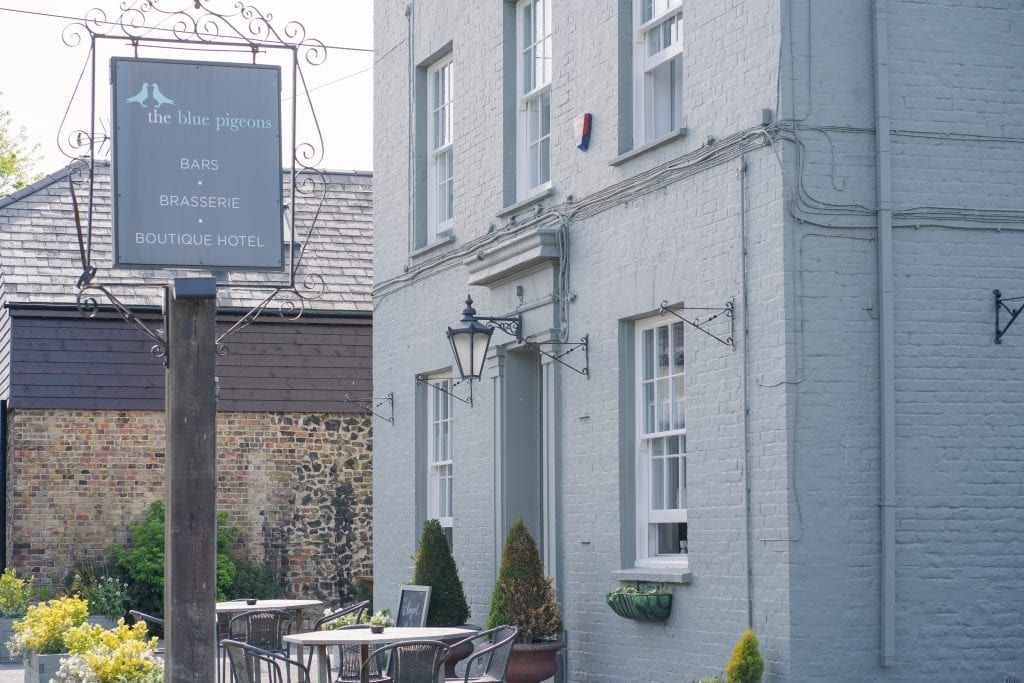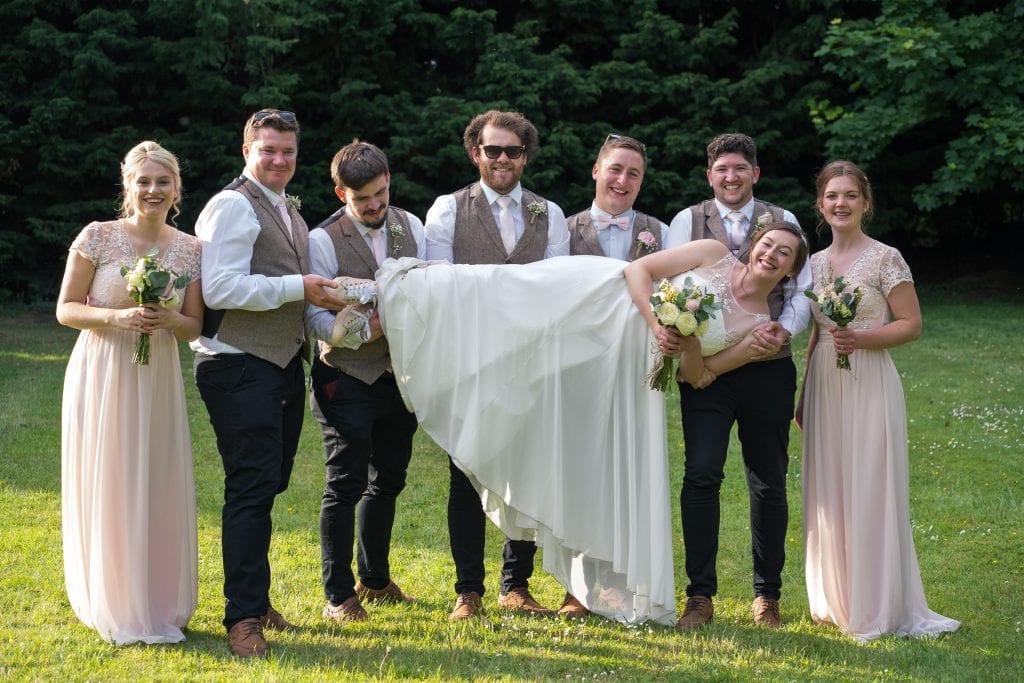 The amazing Robert Bentley, a local magician relaxed the guests perfectly and helped me capture some great moments. If you have an East Kent Wedding I'd really recommend him.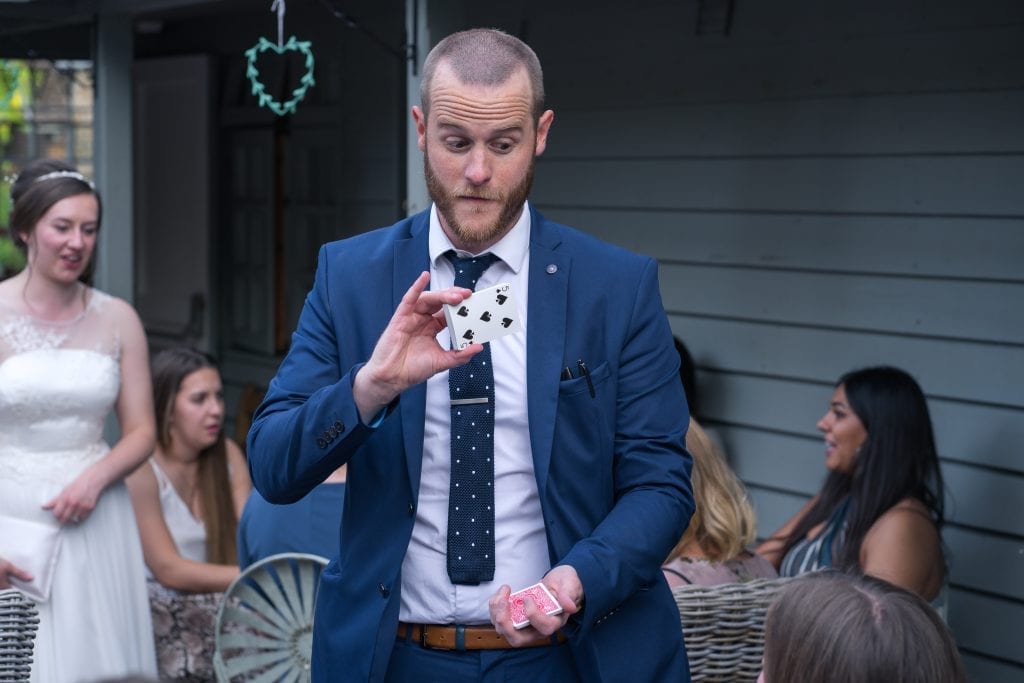 Andrew & Laura had great taste when it came to decor too from the Handwritten Display Boards (Provided by Boards by Jess another great East Kent wedding vendor) to the rustic photo display on an up-cycled pallet.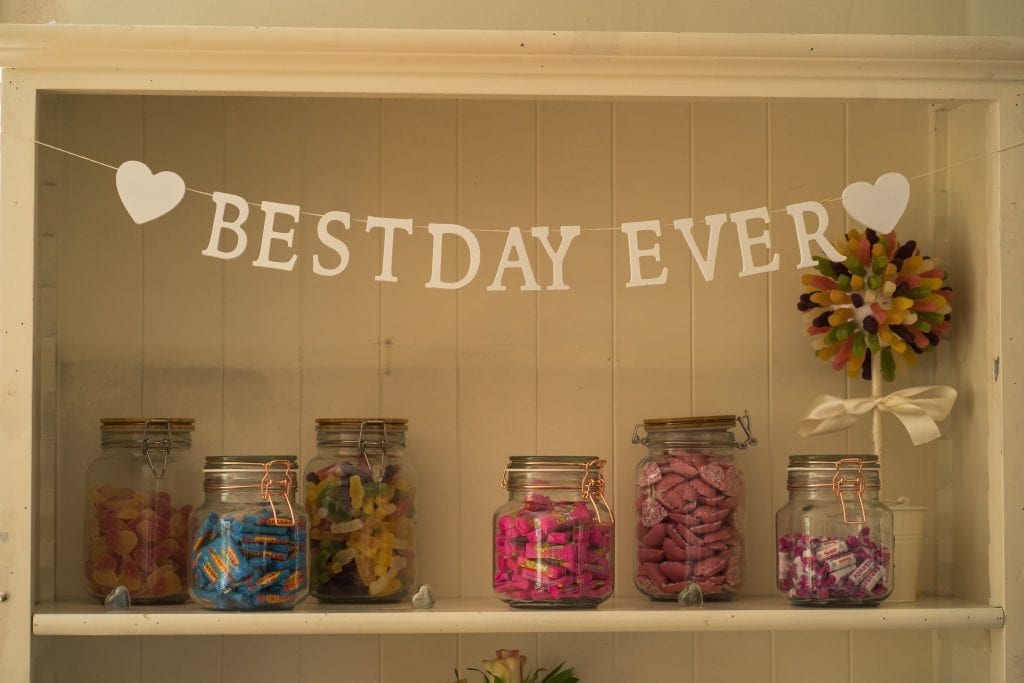 It was the little attentions to detail and personal touches that made this wedding day so special. Personal touches like the 'Colin the Caterpillar' wedding cakes from M&S or perhaps the specially written song by Laura's sister which had all the guests in stitches!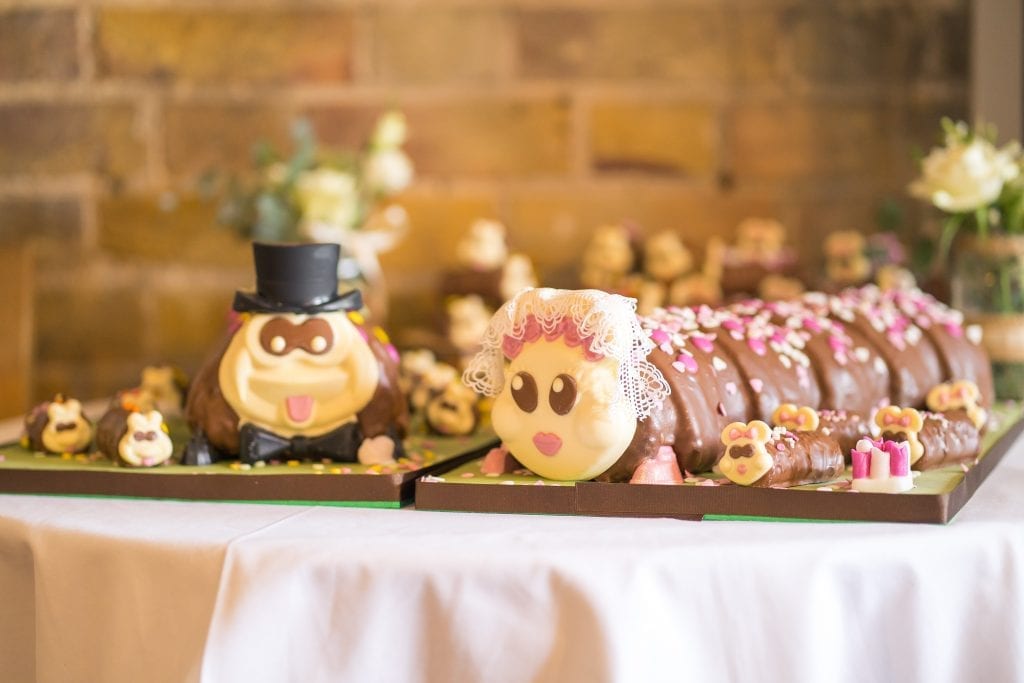 After dinner I grabbed 15 minutes with the couple to get a few sunset shots. A friend of theirs lives nearby and we were able to access a truly stunning private meadow. Wedding photographs in a private meadow? Yes please!
As a documentary wedding photographer that location was a dream and I managed to capture some beautiful images that both myself and more importantly Andrew & Laura were proud of.
I really encourage my couples to factor in 10-15 minutes after dinner for couple photo's. Its a time when you can get your breathe back before hitting the dance floor but also get some of the best pictures in my opinion.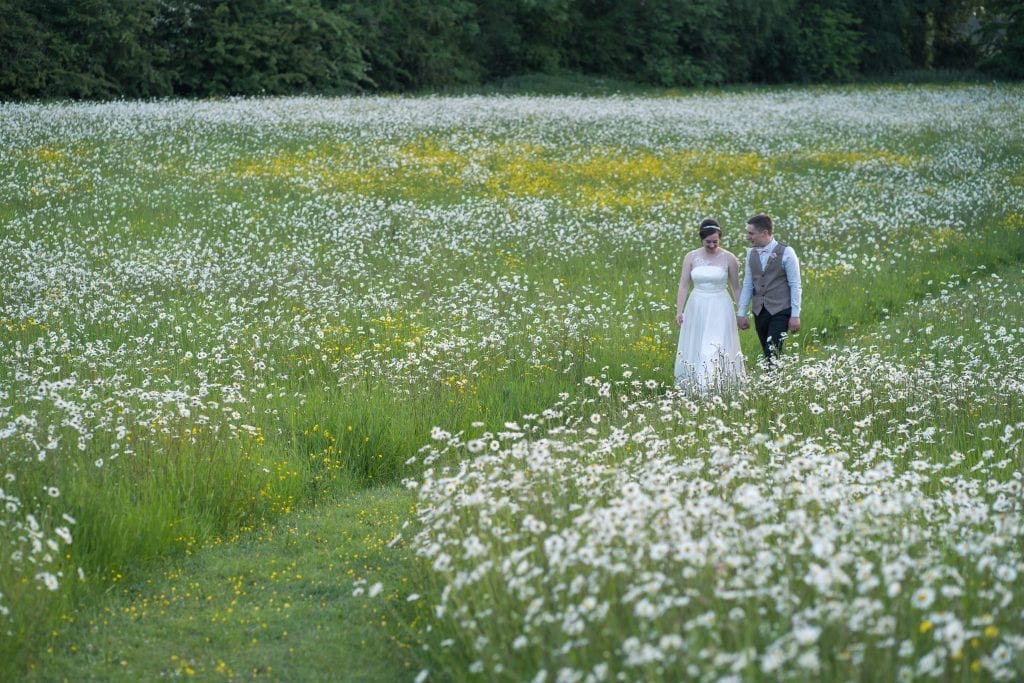 We went straight from the peace of the meadow to the bustle of the dance floor. Andrew & Laura had choreographed a very special dance routine for their first dance which saw guests suddenly join them as the beat picked up.
The dance floor was packed for large portions of the evening with guests enjoying the celebrations but there were also little areas of the venue where those wishing to chat and socialise with other guests could still enjoy themselves. I try to make sure I'm moving around the venue to not miss some of those beautiful moments too.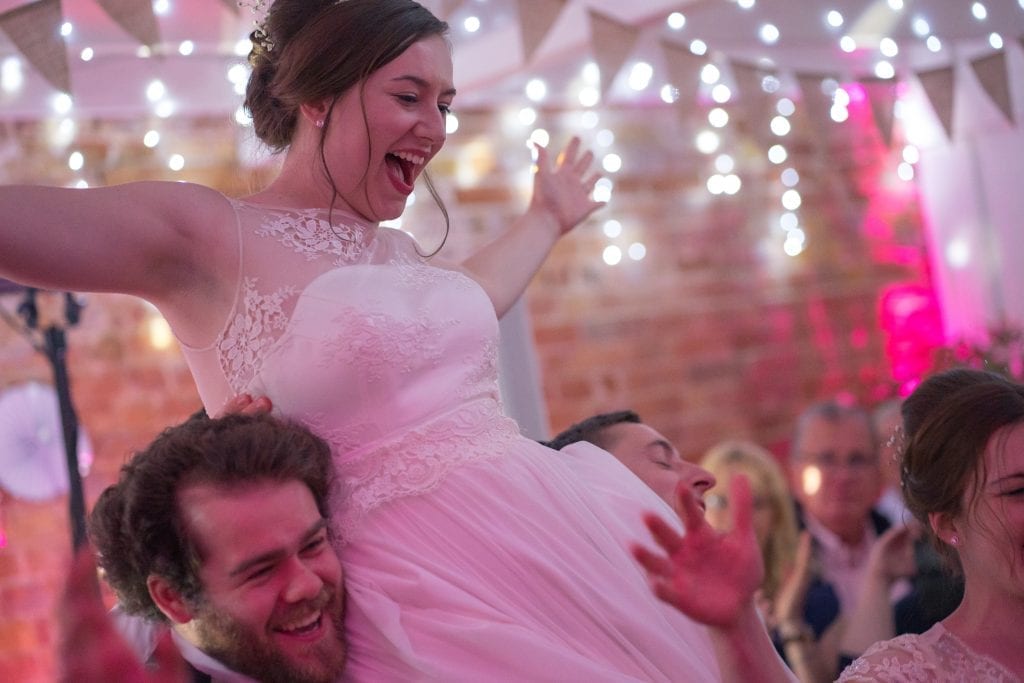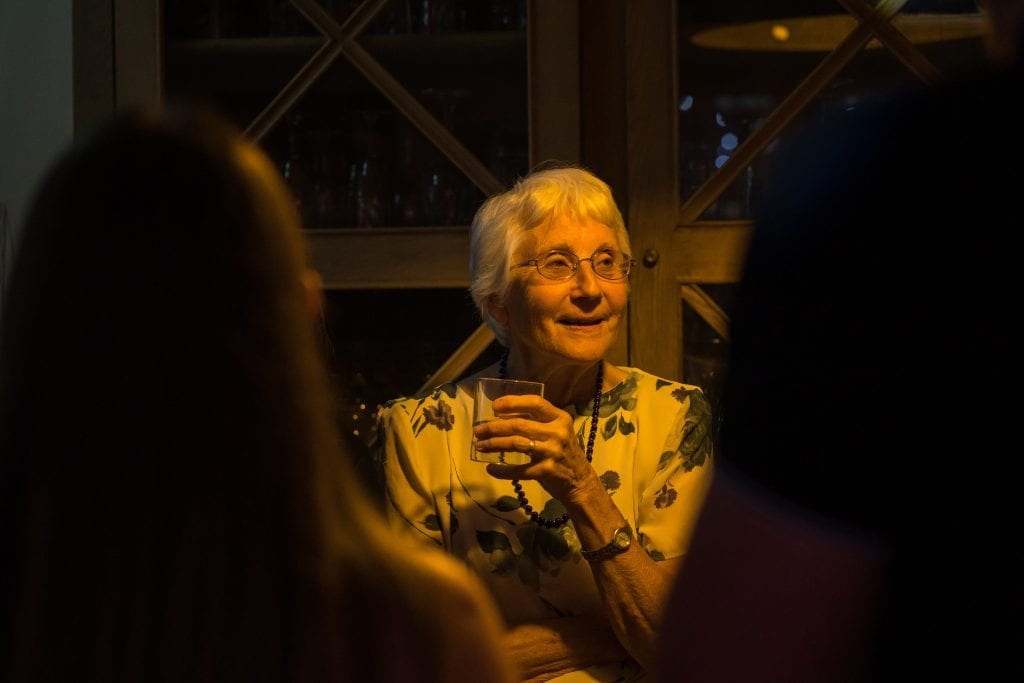 Lastly the day ended with sparklers as the sun went down on what was a fantastic wedding and one I will never forget.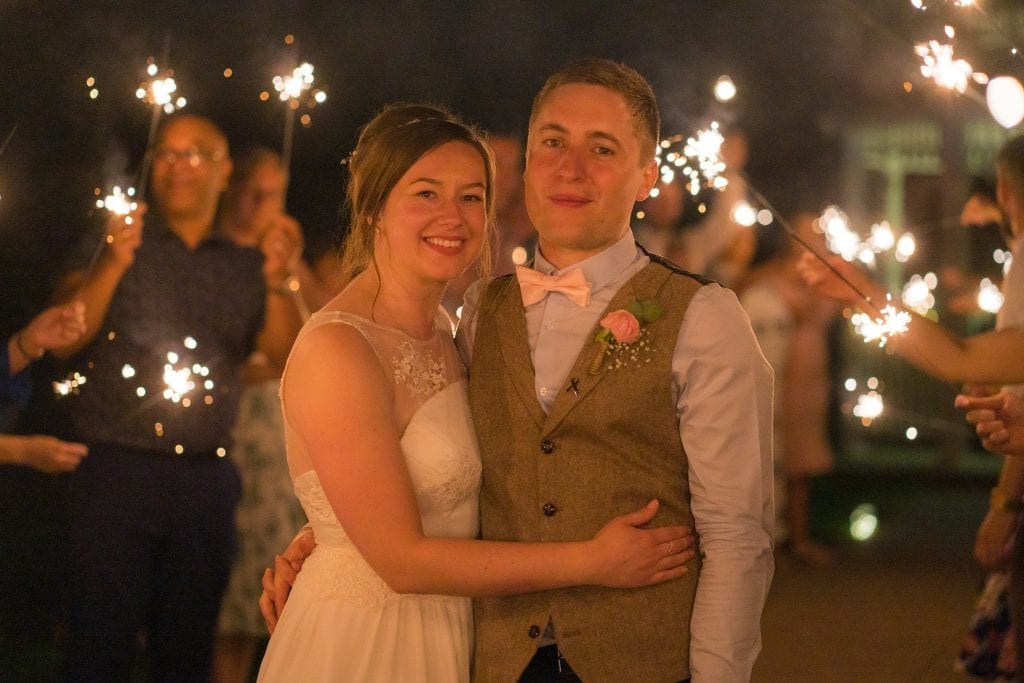 What the Couple Said;
After the Wedding Andrew & Laura left the following review;
"Pete took the photos for our Wedding in June and we cannot recommend him enough! Pete is very talented and has a great eye for unique shots. We loved the fact that Pete wasn't an 'in your face photographer', he was subtly there, beautifully capturing all the 'classic', special moments from the day.
What makes Pete so different from all the other Wedding photographers we met at wedding fairs etc, was his kind, friendly and laid back nature which really shone through for us. He was so professional yet made us feel completely comfortable and at ease. He was very flexible and worked with us to get some posed photos that we really wanted.
Thank you so much, Pete. You made our day so special and took beautiful photos which we will cherish forever!"
You can read their review and others HERE.

Thank you Andrew & Laura for allowing me to document your day and be your official wedding photographer!
I Really enjoyed my first East Kent Wedding!
If yourself or someone you know is getting married soon I'd love to help document the wedding. Full details on my wedding photography packages can be found HERE – You can also contact me directly by emailing hello@petephelanphotography.com.
I cover weddings in Kent and the South East primarily in a documentary style.
Thanks for reading,
Pete Phelan x